Garry's Ultimate Flooring specializes in all aspects of remodeling or installing new floors, servicing the entire state of Illinois. We're your one stop shop for your flooring services; whether you need help with a small or big project we can help you in every step of the way, providing you with installations material reports, installation cost, always following best practices for our industry. We can work with a contractor remodeling company or a single home owner, whatever the project size we can help, Whether you're looking to do flooring remodeling in order to increase your home's value, or just a quick home repair our job is to provide the best floor installation services for you.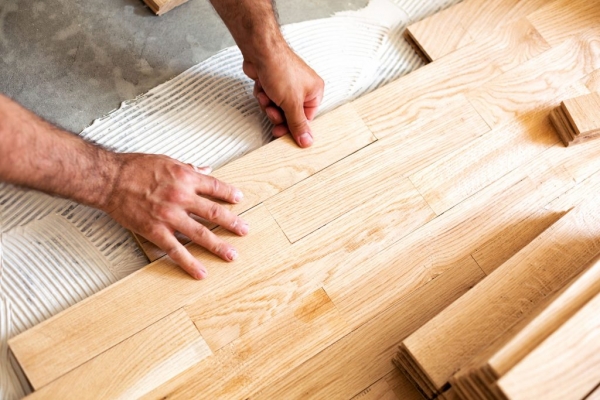 Whether your business is a billion-dollar property developer, a midsize property management company, or a mom & pop first-time house flipper, Gary's Flooring is the solution to your flooring needs. With thousands of flooring installations and millions of square feet of flooring under our belt, we have the experience and staff to guide you through every step of your project.
This starts with our talented installation team, who have the experience to look at your project and your likely customer and then create a flooring solution specifically tailored to fit your needs. We understand that when it comes to trade business interests, budget and timeline are CRUCIAL to maintaining profitability, and our team takes these serious concerns to heart when designing your project parameters, and offer massive discounts off of our already low prices for our trade partners.
Garry's Ultimate Flooring has showrooms in both Belvidere IL and Algaquin for convenient access to view our selection of 3000+ of the highest quality and highest value flooring products on the market. We have the best and experienced installers
Lastly, we have the best in industry customer service, treating each of our customers like family. We work with you and communicate every step to ensure the highest levels of satisfaction with the finished project. We warranty every installation for 1 year from the date of completion, giving you the peace of mind that if anything is wrong, we will make it right.
Call or visit Garry's Flooring in Lake in the Hills today, and let us show you how the Gary's promise can solve all of your flooring needs.
Some tips how to take care of the carpet :
All carpet fibers will crush under heavy, stationary loads. Crushing can be reduced by shifting furniture regularly. Crushed areas can usually be restored by covering the area with a damp, clean white cloth and then very carefully applying heat to the cloth with an electric iron on a low setting. Remove the cloth and restore the pile while it is still hot by brushing it lightly. Keep traffic off the carpet until it is dry. Pile Distortion Tip
When carpet is manufactured, inspected, handled and shipped, it is rolled and unrolled many times. A common problem called pile distortion or roll crush can occur when this happens. It can be corrected only after the carpet is installed. Follow these steps:
Vacuum the carpet.
Increase the relative humidity in the room to 50% or more.Allow several weeks in humid conditions and slightly longer in low humidity conditions for the pile to recover.