Garry's Ultimate Flooring specializes in all aspects of remodeling or installing new floors, servicing the entire state of Illinois. We're your one stop shop for your flooring services; whether you need help with a small or big project we can help you in every step of the way, providing you with installations material reports, installation cost, always following best practices for our industry. We can work with a contractor remodeling company or a single home owner, whatever the project size we can help, Whether you're looking to do flooring remodeling in order to increase your home's value, or just a quick home repair our job is to provide the best floor installation services for you.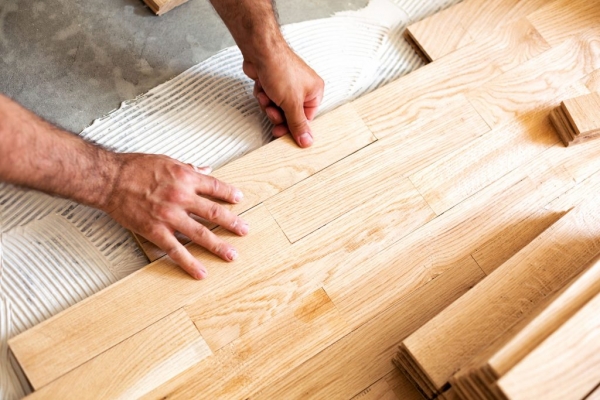 Whether your business is a billion-dollar property developer, a midsize property management company, or a mom & pop first-time house flipper, Gary's Flooring is the solution to your flooring needs. With thousands of flooring installations and millions of square feet of flooring under our belt, we have the experience and staff to guide you through every step of your project.
This starts with our talented installation team, who have the experience to look at your project and your likely customer and then create a flooring solution specifically tailored to fit your needs. We understand that when it comes to trade business interests, budget and timeline are CRUCIAL to maintaining profitability, and our team takes these serious concerns to heart when designing your project parameters, and offer massive discounts off of our already low prices for our trade partners.
Garry's Ultimate Flooring has showrooms in both Belvidere IL and Algaquin for convenient access to view our selection of 3000+ of the highest quality and highest value flooring products on the market. We have the best and experienced installers
Lastly, we have the best in industry customer service, treating each of our customers like family. We work with you and communicate every step to ensure the highest levels of satisfaction with the finished project. We warranty every installation for 1 year from the date of completion, giving you the peace of mind that if anything is wrong, we will make it right.
Call or visit Garry's Flooring in Lake in the Hills today, and let us show you how the Gary's promise can solve all of your flooring needs.
Who is Garry's Ultimate Flooring
Garry's Carpet and Hardwood Floors is a locally owned flooring showroom, offering high quality flooring materials at the best possible prices. Whether you're looking for resilient flooring like luxury vinyl or something with timeless design like tile, we want to help you make the right choice! Our team of flooring experts can help guide you every step of the way.
At Garry's Ultimate Flooring we understand that flooring is the foundation of decorating. It sets the tone for your home or office and reflects your taste and lifestyle. At Garry's Flooring and Carpet, it is our job to help you make that experience a positive one!
Garrys Ultimate Flooring is a family owned and managed business opened by Garry in 1970. Serving Illinois, we provide the highest level of professional flooring expertise and craftsmanship to every project, ensuring the home of your dreams. We specialize in professional residential and commercial installations with the consumer in mind. Our installers have been professionally trained by the manufacturer of each product to ensure the installation is done right.
Our professionals will be pleased to come to your home and measure for a FREE estimate and consultation for all your flooring needs including Carpet, Laminate, Vinyl, Hardwood Floors.