Pre-Installation Tips
If you have questions about your flooring installation, we are here to answer them. Please read though this guide before the installation of your floors.
Warranties: Please be sure to ask any questions regarding the products, warranty, and returns before placing your order and beginning the installation process.
Dust: Yes, there will be dust! If we are replacing existing flooring in your home or business, you should expect that it will get dusty.
We suggest covering, removing or cleaning out areas in your living room, kitchen and etc.
Prior to our arrival, turn off your heater or AC system to prevent any dust being collected in the vents of the house.
Safety: Make arrangements for pets and children to be out of the area. There will be lots of tools and building materials around as we complete the installation process.
Flooring Delivery: If we are installing wood floors, expect product delivery on site one to two days prior to installation. This allows the wood to acclimate to the environment that is so nessesary for the process. Happy Flooring!
After Garry's team will finished up the installation in your home, make sure you do the following:
Thoroughly inspect the flooring once the installation has been completed and bring any concerns to their attention immediately.
Hinged doors may require trimming for proper clearance once your new flooring is installed.
Your installation may require touch-up to walls, moldings and baseboards.
Every installation has material waste. These leftover pieces are most common in irregular shaped rooms or when stairs and halls are recovered.
The installation crew will remove all waste pertaining to the installation of your new flooring. It is the customer's responsibility to clean the flooring after installation.
Allow proper ventilation for 72 hours after your flooring installation by our team.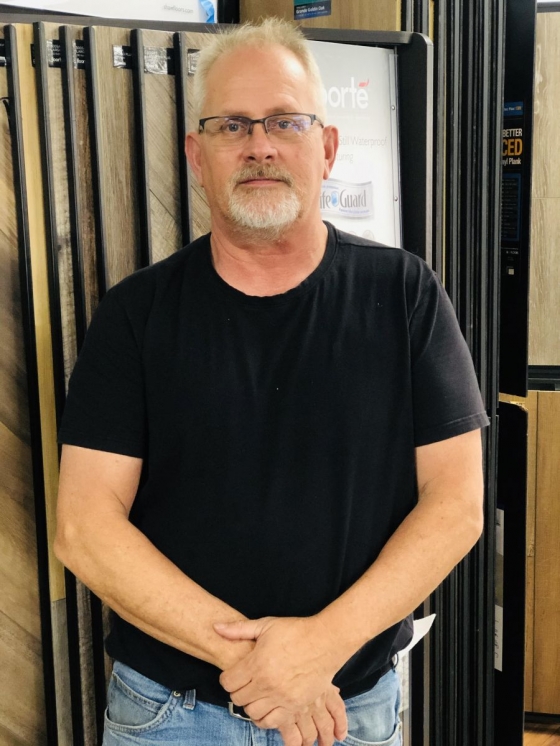 Who is Garry's Ultimate Flooring
Garry's Carpet and Hardwood Floors is a locally owned flooring showroom, offering high quality flooring materials at the best possible prices. Whether you're looking for resilient flooring like luxury vinyl or something with timeless design like tile, we want to help you make the right choice! Our team of flooring experts can help guide you every step of the way.
At Garry's Ultimate Flooring we understand that flooring is the foundation of decorating. It sets the tone for your home or office and reflects your taste and lifestyle. At Garry's Flooring and Carpet, it is our job to help you make that experience a positive one!
Garrys Ultimate Flooring is a family owned and managed business opened by Garry in 1970. Serving Illinois, we provide the highest level of professional flooring expertise and craftsmanship to every project, ensuring the home of your dreams. We specialize in professional residential and commercial installations with the consumer in mind. Our installers have been professionally trained by the manufacturer of each product to ensure the installation is done right.
Our professionals will be pleased to come to your home and measure for a FREE estimate and consultation for all your flooring needs including Carpet, Laminate, Vinyl, Hardwood Floors.